Best Accessories for Your 2020 Chevrolet Blazer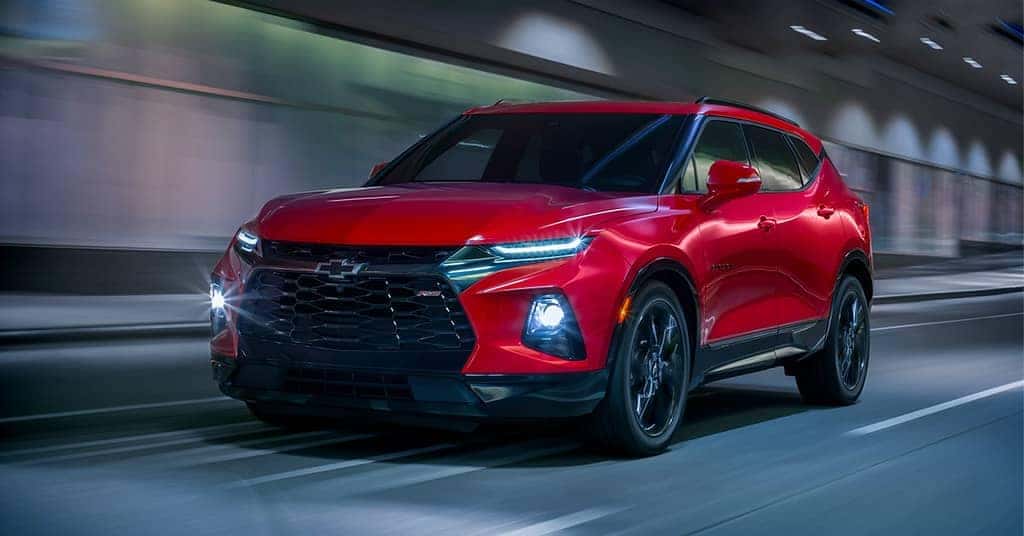 If you are looking to make your 2020 Chevrolet Blazer more reflective of your personality, Chevrolet offers a number of unique accessories to customize your ride. Lannan Chevy of Woburn has compiled a list of Blazer accessories that are sure to spice up your SUV.
Rear Cargo Organizer
One of the most useful accessories available for the 2020 Chevy Blazer is a rear cargo organizer. This Chevy bowtie-stamped trunk organization system is the key to keeping a tidy rear cargo area. The organizer includes multiple compartments and tie-down straps perfect for securely stowing groceries, sports equipment, or kids' toys. When not in use, the organizer can be folded up like a briefcase and stored to make room for larger cargo.
Heavy-Duty Bed Divider Cargo Net
If you need to stow small items securely in the truck bed, invest in this nifty bed divider cargo net. This bed divider is tightly secured with four closed-gated S-Hooks, includes a simple tensioning feature, and can be used in multiple different configurations in the Silverado's bed. Whether you're storing sports gear or groceries, the bed divider cargo net offers you the peace of mind of knowing that even the most heavy-duty cargo is tightly secured in your bed.
Roof-Mounted Luggage Carrier
If you need a little extra storage space in your Blazer, the roof-mounted luggage carrier might be the solution you're looking for. The luggage carrier, which is installed onto cross rails on the roof rack, gives you an additional 18 cubic feet of storage space in addition to the already-generous cargo capacity of the SUV. The luggage carrier is made of heavy-duty material and features a lock, so you never have to worry about whether your belongings are safe. The aerodynamically-designed carrier blends with the model's silhouette and helps to avoid wind drag on the highway.
Aesthetic Upgrades
In addition to the numerous practical accessories available for the Blazer, Chevrolet has created several aesthetic customizations so you can truly express yourself through your SUV. For Blazer lovers who aren't afraid of the dark, you can purchase sophisticated black lettering and an illuminated black bowtie logo to make your Blazer match your personality. Even in the school pick-up lane, speed demons will feel like they're on the track with the flashy checkered side and hood stripe decals.
Call us here at Lannan Chevrolet to find out more about these and other accessories to customize your 2020 Blazer to suit your lifestyle and needs.