Understanding Chevy Trailering Technologies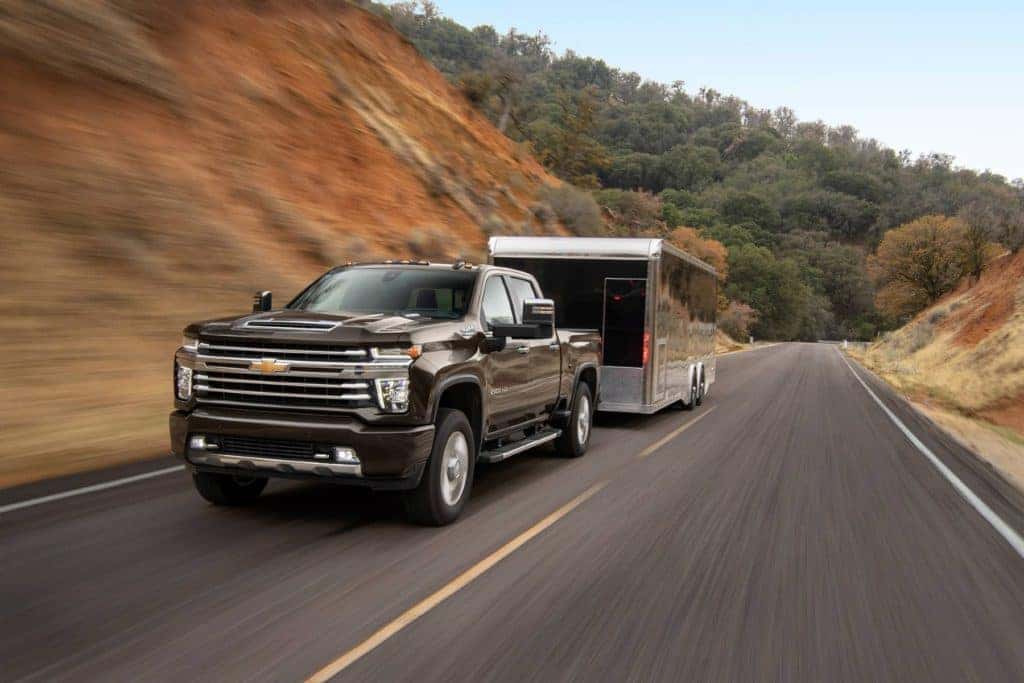 Chevy trucks can tow well more than 10,000 pounds, making them invaluable helpers on every jobsite. Chevrolet understands that towing isn't just about power; it's about knowing that your cargo is safe, secure, and under control. Chevy trucks offer camera technologies which can give you up to 15 views so you can always have peace of mind while towing.
Transparent Trailer View
Chevy's innovative Transparent Trailer View uses a tailgate-mounted camera along with an available accessory camera on the rear of the trailer to provide you with a virtual view straight through your trailer. This will provide invaluable help while towing your trailer in heavy traffic or maneuvering through tight spaces.
Hitch Views
Chevy offers four distinct Hitch Views. Hitch View helps connect trailers in perfect alignment with its close-up shot of the receiver hitch. The Surround View is a bird's eye look down at your Chevy truck and its surroundings.
Rear Top-Down View gives you a clear idea of the distance between your Chevy's bed and close-by objects. Get a look inside the bed for assistance with fifth-wheel or gooseneck hitching or to check on your cargo with the Bed View.
Driving Views
Front Camera View uses front-facing shots for help with parking and maneuvering in tight areas. Rear Camera Mirror gives you a wider and fuller shot of what's happening behind your truck. Rear Trailer View utilizes an accessory camera to provide a shot behind your trailer.
The Inside Trailer View lets you keep an eye on your cargo. Pic-in-Pic Side View combines Rear Side View with Rear Trailer View for a detailed view all around your trailer.
Parking Views
Rear Camera View, Front Side View, Rear Side View, Bowl View, and Front Top-Down View work together to simplify parking with a trailer. Bowl View's 3D rear-facing surround view makes low-speed reversing safer and simpler. Front Top-Down View shows the hood, bumper, and front tires from above for help in cramped spaces.
Experience the convenient towing technologies that Chevy offers when you stop by Lannan Chevrolet of Woburn to test-drive a Silverado.